If you don't ball, you will after this weekend.
Join 15 other domain name investors for a weekend of pickleball, networking and bonfires on the beach of Bainbridge Island — the birthplace of pickleball.
Fly in Friday. Pickleball Saturday and Sunday. Fly out Monday.
In between balling: meet and network with successful domain name investors making real profit.
Share processes, secrets, tips.
Get the inside story on how so many people are making a killing in domain names.
Will I learn to ball?
Yes.
A professional pickleball coach will be on staff to teach fundamentals, level-up your game, and polish your game so you can beat any senior citizen that re-stripes your local tennis court.
The weekend will culminate in a pickleball tournament, professionally refereed, on the finest court Bainbridge Island offers.
Two players will reign supreme and walk away with champion trophies.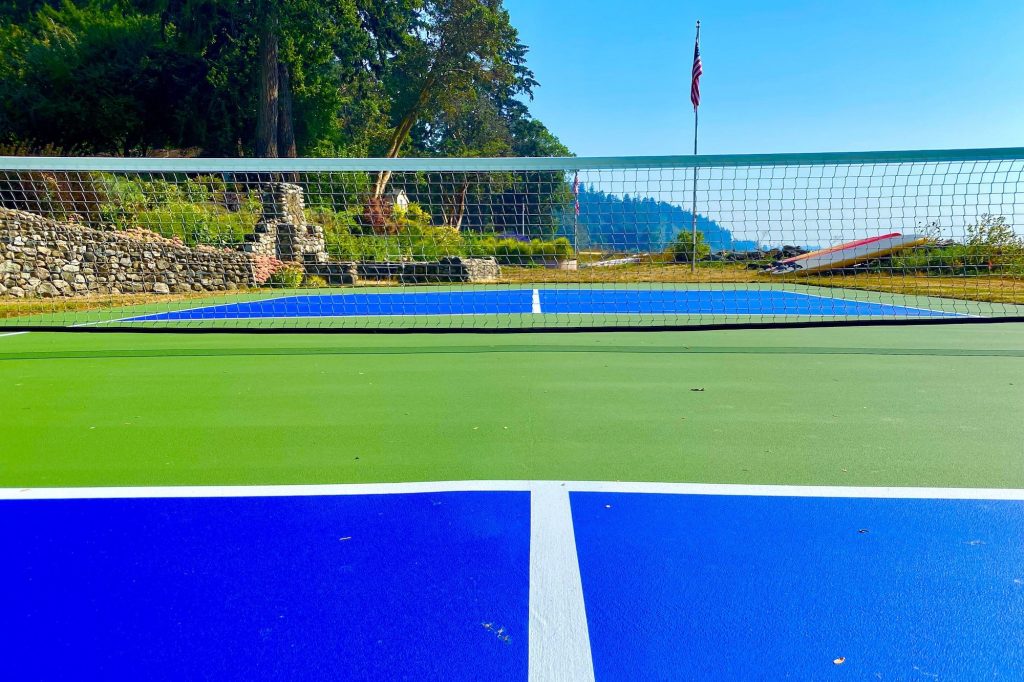 But will my soul be changed?
Yes.
In addition to meeting new people and growing your network, you will be part of an exclusive group that makes pilgrimage to the holy land:
The first pickleball court ever.
Become one with the founders' spirits.
Meditate to find your zen on this sacred ground.
Take selfies and become a part of history.
This is a once in a lifetime opportunity to upgrade your investing skills and potentially change your life.
Am I overselling here or what?
Maybe I'll just mention evening campfire s'mores and call it done.
If you want in, fill out the interest form below.
Interested?
Fill out the form.
We'll keep you posted if something comes together.